Designs by Dria
Interior alignment
™
Bringing Harmony and Balance into people's lives. Throughout my life, I've loved how design, color, texture, and placement can make a home or office feel warm, welcoming, secure. Last year, during the pandemic, I traveled to Pennsylvania to be trained and certified as an Interior Alignment Practitioner. Using Instinctive Feng Shui, Space Clearing, and Synchro Alignment, one's living space can match their heart's desires. Addressing the energy map of the home or office and shifting the energy, dimensions previously unknown can be activated to enhance relationships, abundance, creativity, health, etc. In other words, there is an opportunity to create a balanced space/life that moves with the current, not against it.
What is Interior Alignment™
Interior Alignment® was designed to honor the uniqueness in each client while supporting their goals and desires within their environment. Interior Alignment® embraces a holistic, intuitive approach that brings together the best of the mystical traditions of the East and the practical methods of the West, uniquely combining the principles of Feng Shui, Space Clearing, and sacred ceremony. It has at its essence a spiritual base that encompasses grace, kindness, and acceptance and empowers you to draw from your own inner knowing, as well utilizing traditional modalities. Its a system that honors ancient wisdom, and acknowledges we live in a modern world.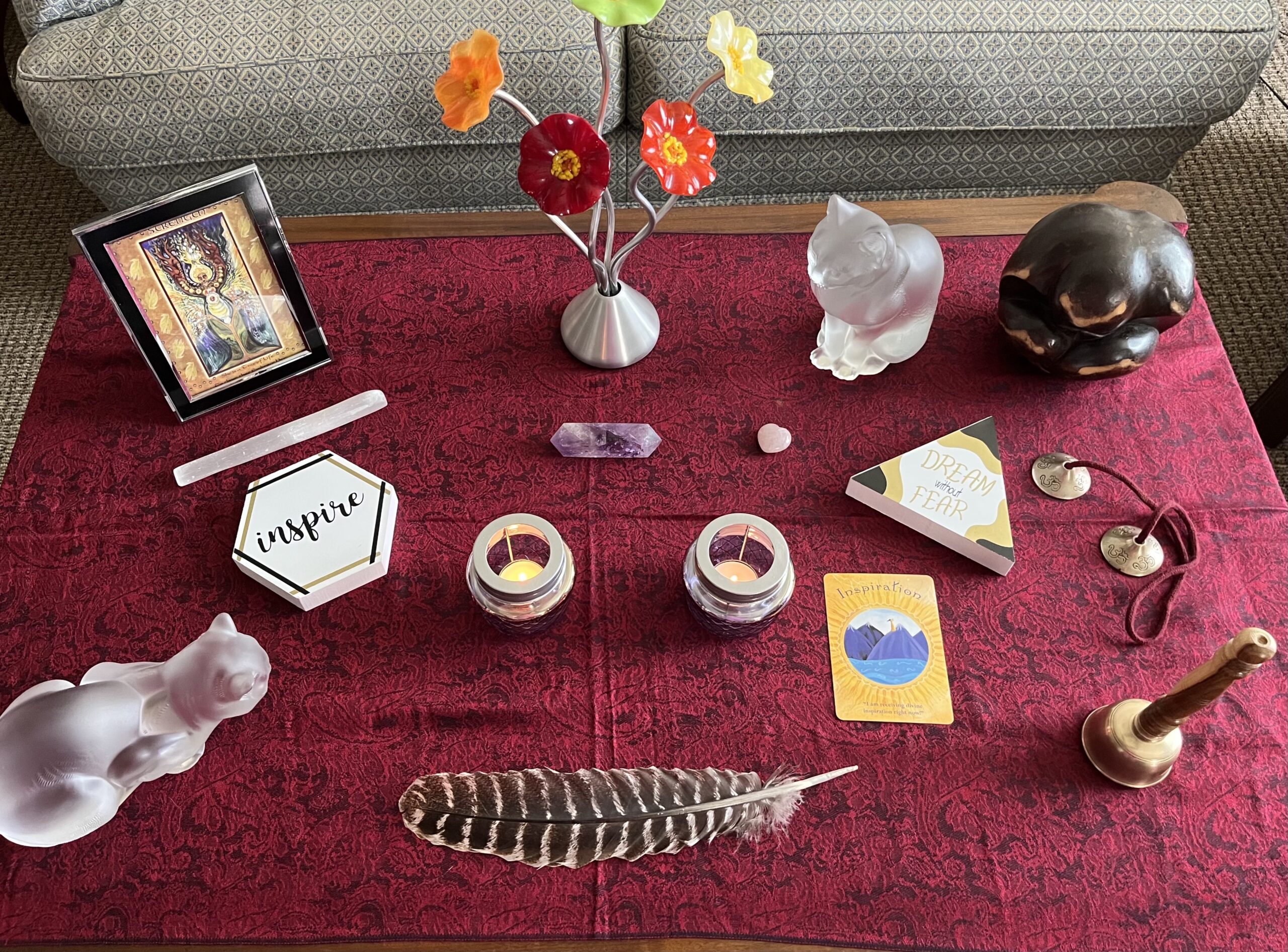 Instinctive Feng Shui™
Instinctive Feng Shui™ is an all-encompassing technique that enriches the lives of our clients, through simple, powerful and very effective changes to one's space.
Instinctive Feng Shui™ is based on the belief that each person – in their essence – instinctively knows what they need and know what is best for their environment and their life. We all have inner wisdom and using the Instinctive Feng Shui method we can tap into that wisdom. Based on the practices in Denise Linn's best selling books 'Sacred Space' and 'Feng Shui for the Soul', our practitioners are trained to work with clients  using special practices and processes to tap into the best solutions for someone's space and life.
With Instinctive Feng Shui™ we use many different tools and techniques to access and discover ways to best support a client's goals and desires. This method applies a unique approach to Feng Shui and Space Clearing. it goes much deeper than an application of the bagua or working with routine cures.
Instinctive Feng Shui™ uses traditional Chinese form school basis with Native American teachings, Celtic symbolism, as well as contemporary Feng Shui practices, Numerology, Western Astrology and Healthy Home concepts. We look at the symbolism in the home, the metaphors occurring and even how the clutter in the home can be affecting the chi. We essentially have just two rules in our system… if it feels good, it's good feng shui, and if it feels bad, its bad feng shui. Our practitioners are trained to then assist you in shifting your home to feel great, using the tools of color, arrangement, symbolism, shape, and the power of intentional change.
Synchro-Alignment™
Synchro-Alignment™ is a process unique to Interior Alignment® that our practitioners use to synchronize and align a person's energy and intention with their home.
This is a very important aspect of a successful Instinctive Feng Shui consultation and in preparation to a Seven Star Blessing Space Clearing.
Interior Alignment is a very client centered system of feng shui and space clearing work. We don't just apply the bagua in a generic way or do a routine blessing for our clients. We craft our recommendations and blessings to match our clients goals, dreams and desires.
This means that we understand that you, the client, holds the key to changes needed in the home. Synchro-Alignment is a method of guided visualization, pioneered by Denise Linn that allows the Interior Alignment® Professional to truly understand what it is that you the client wants to achieve. It also allows the practitioner to assist you in honoring your own intuition about your home, and perhaps connect with its messages for you.
This process is one used by Interior Alignment practitioners as we seek to create a home for your soul. We know that creating a perfect home for you is not about the application of 'rules' to a space, but to understand you and your feeling about a space. A Synchro-Alignment process can be done in person, in your practitioners office, in your home or even over the phone or on Skype. The information you receive during this process can be the keys to creating a home for your soul.
Interior Alignment practitioners will then make suggestions based on the Synchro-Alignment that will assist you to rebalance and energize your home.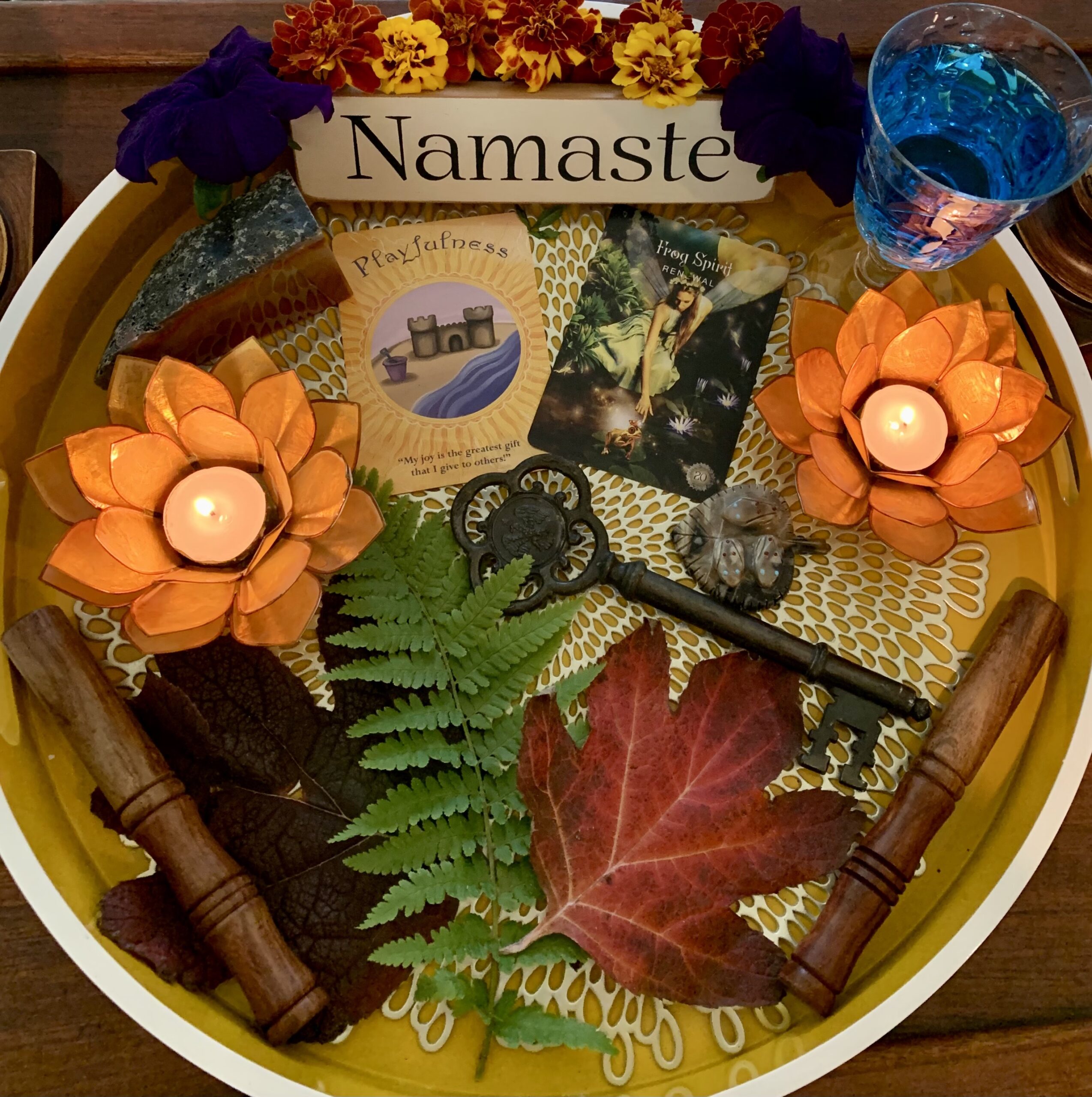 Seven Star Blessing Space Clearing™
Seven Star Blessing Space Clearing™ is one of the powerful methods Interior Alignment® practitioners approach the sacred art of space clearing.
Space Clearing is a term created by Denise Linn many years ago to describe the process to shift and change the energy felt in a home or office. Native cultures all over the world had processes to clear emotional energy, the energy of previous occupants, and even the energy of spirits and ghosts or other astral beings. In our modern lives, this need to clear energy still exists, and is even used by the most important realtors in New York City to change the energy of a space in order to allow it to sell.

Seven Star Blessing Space Clearing™ is powerful because it does MORE than remove the stuck, stagnant or dense energy; it also infuses the space with the energy desired by the client. Our practitioners are adept at using a number of tools, clearing methods, and blessings to create just what is needed in a space. We are also trained to release ghosts and other denser energies from a space. We can clear homes, furnishings, and work with the energy of the land.
We assist clients with creating home intention altars, and create customized blessings and ceremonies for new homes, changes in lives such are marriages, birth or any new phase of life.
Why would you need to have a Space Clearing in your home or office?
Releasing a Home for Sale
After the Death of a Loved One
After Purchasing Antiques
New Baby or Family Member
Preparing for a Life Change
To Create Clarity in Life